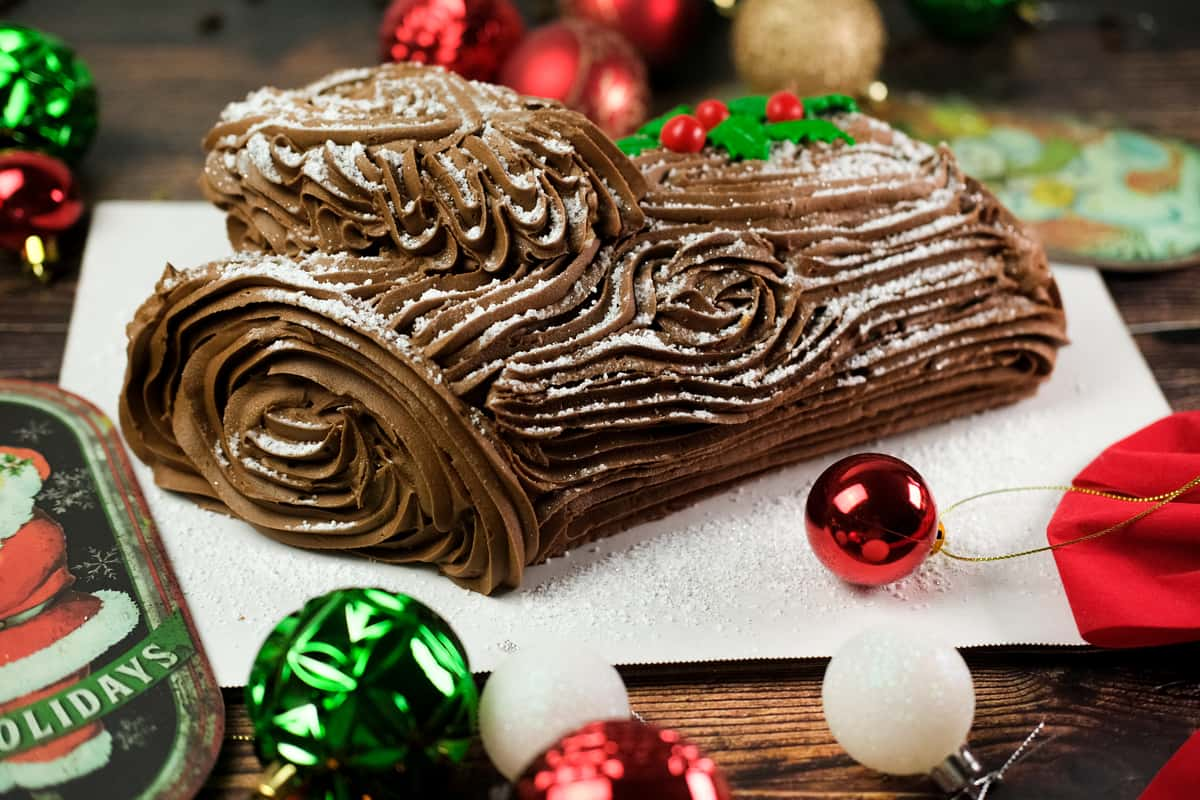 Reading treats, for pairing with holiday sweets
Reading treats, for pairing with holiday sweets
Rainy days around the holidays make it extra hard to get out the door. This week in Metro Atlanta we're in for quite a few grey days. On days like today, all we want to do is curl up inside where it's warm. The glow of Christmas lights, or a fire when it's cool enough, make a tempting scene for settling down for the night – or afternoon, no judgment here! – with a good book. Working in a bakery, we know not much pairs better with something sweet, made from scratch than a cozy holiday read. Below are a few of our favorites. What looks good to you?
Hercule Poirot's Christmas by Agatha Christie
This novel from the master of mystery herself pairs perfectly with a slice of red velvet cake. In this 1938 whodunnit, the Lee family's Christmas Eve reunion is shattered by the deafening crash of furniture and a high-pitched wail. Upstairs, the tyrannical Simeon Lee is found in a pool of his own blood. When Hercule Poirot arrives to investigate, he finds an atmosphere not of mourning, but of suspicion. It seems everyone had their own reason to hate the old man…
Mr. Dickens and His Carol by Samantha Silva
Indulge in a Yule Log while you curl up by the fire with this charming novel about the creation of the most famous Christmas tale ever written. Layers of chiffon cake filled with praline pastry cream, iced in chocolate buttercream is the perfect accompaniment to Dickens' foggy London streets. Frazzled and filled with self-doubt that he may, despite his publishers' wishes, never write again, Dickens finds his ideas about generosity, friendship, ambition, and love challenged as he attempts to write the story that will change Christmas forever.
Alaska in 1920 is a brutal place to homestead. Fortify yourself with a cup of Java Holiday Blend from our friends at Apotheos Roastery and something warm from the bakery, like one of our super gooey cinnamon rolls, with this Pulitzer Prize finalist. Alaska is both beautiful and violent. Things are rarely what they appear. In this, Jack and Mabel are a childless couple breaking under the weight of the work of the farm and intense loneliness. A story of isolation and hope, their lives are changed by the arrival of a little girl, wild and secretive, on their snowy doorstep.
The Holiday Swap by Maggie Knox
Double the treats and double the trouble, we think the Goodwin twins would approve of skipping out on any social plans and devouring this fun holiday romp alongside a plate of our ultra-rich peppermint brownies. With only days until Christmas, and after losing her ability to taste and smell, reality TV chef Charlie Goodwin asks her twin sister, Cass, to do something they haven't done since they were kids – switch places. Will the twins' identity swap be a recipe for a disaster, or does it have all the right ingredients for getting their lives back on track?
A Gentleman in Moscow by Amor Towles
This glittering, beautifully rendered novel is a mega-bestseller, and soon to be TV series, for good reason. Count Alexander Rostov, deemed an unrepentant aristocrat by a Bolshevik tribunal, is sentenced to house arrest in the Metropol, a grand hotel across from the Kremlin. There, among the hotel's other eccentric residents and memorable guests, he must discover what it means to be a man of purpose when one's life has been reduced to a dusty attic room. We think the Count would approve of a tray of our ginger cookies alongside a pot of black tea.